We are thrilled to announce the adjudicators for the 2022 Music & Speech Arts Festival Society.
*Subject to change*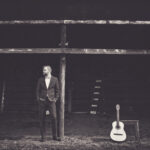 Brett Gunther, Guitar
Classical guitarist Brett Gunther has been performing for over 25 years. Brett studied with Ralph Maier at Mount Royal University graduating in 2007 with a Diploma in Music Performance. He received his Bachelor of Music degree in 2010, and his Master of Music degree in classical guitar performance in 2012 both from the University of Calgary.
He has performed in masterclasses for many internationally famous guitarists, and has competed in major competitions including the North West Guitar Festival and Competition winning 3rd Place in 2009, and 2nd Place in 2010.
Brett has been serving on the board of governors for the Classical Guitar Society of Calgary as the artistic director since June 2010, and director for the Classical GuitarFest West guitar festival since 2015. He is currently on the faculty at Mount Royal University Conservatory teaching private lessons as well as ensemble classes for the Academy program.  Brett is in high demand as an adjudicator for festivals across Canada, and is also an examiner for the Royal Conservatory of Music in Toronto.
Brett's debut CD, Guitar Music, released in 2012, examines the music of some of the most significant composers for the guitar in the 20th century. Included are works by Rodrigo, Britten, Barrios, Brouwer, Tarrega, and Domeniconi.  His most recent release, An Idea (2017), explores selections of some of his favorite composers from the 18th, 19th, and 20th centuries featuring works by Schubert, Mertz, Legnani, Moreno-Torroba, Bach, Brouwer, and Giuliani.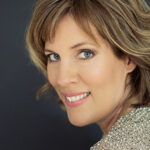 Susanne Ruberg-Gordon, Senior Piano
Quoted in the Chronicle Herald as "A superb musician", Swedish-born pianist Susanne Ruberg-Gordon is a highly regarded chamber musician and collaborative pianist. She has collaborated in concerts with artists such as Andrés Diaz, Andrés Cardones, Ron Leonard, Desmond Hoebig, Ian Swensen, Alain Trudel, Jens Lindemann, Ning Feng, Catherine Monoukian, Ni Tao, Arnold Choi and Nikki Chooi. Susanne is a core member and the pianist of the Land's End Ensemble in Calgary (John Lowry, violin and Beth Root Sandvoss, cello), and the Galena Trio (Johanne Perron, cello and Nicola Everton, clarinet).
As a collaborative pianist, Susanne has been featured on Swedish Radio, CBC Radio and Radio Canada. She also has performed in competitions such as the Montreal International Violin Competition, the MSO Standard Life competition, the Wieniawski International Violin Competition and the Sheen Competition. After graduating from the Edsberg Institute of Music in Stockholm with a Diploma in Chamber Music, her studies brought her to the Banff Centre Music and Sound Program. Her primary teachers were Greta Eriksson and Jose Ribera but she is also grateful to have learned from Gilbert Kalish, Marc Durand and David Moroz. Susanne has also performed in various masterclasses with Geoffrey Parsons, Richard Goode, Frans Helmerson, Lynn Harrell, Janos Starker, Henk Guittart and Siegfried Palm, to name a few.
Susanne has been on faculty at the Mount Royal University Conservatory since 1991 where she is the coordinator of Collaborative Pianists, works extensively with the senior string students and teaches chamber music. She has also been a Collaborative Artist for the acclaimed Morningside Music Bridge program in Canada, China and Poland since 2001.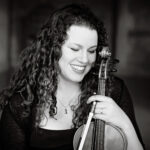 Ronelle Schaufele, Strings
Canadian violist Ronelle Schaufele is an active solo, chamber, and orchestral musician who performs frequently throughout Western Canada as well as performances in Cuba, Brazil, United States, New Zealand, and Europe. In 2018, Ms. Schaufele had the opportunity to perform throughout Colombia as a member of the ConCuerta String Quartet, which was part of a program that supports youth and children's orchestras in Colombia with instrument repairs as well as training the young musicians, including masterclasses and coachings that the quartet provided. As an avid lover of new music Ms. Schaufele has been delighted to play works composed for her and looks forward to upcoming collaborations. As a soloist she performed Horizons with pianist Luciance Cardassi, a concert tour which featured female Canadian composers. In addition to performing music being created today, Ronelle greatly enjoys performing on period instruments and exploring the rich baroque tradition. She has recently performed with Early Music Alberta and is a member of the Baroque ensemble, Rosa Barocca. Other solo performances include concerts at the Arts & Letters Club of Toronto, Euro Festival in Leipzig Germany, and the Music by the Sea Festival. As a chamber musician Ms. Schaufele's performances include the Musaeus String Quartet, the Fort Macleod International Festival, which was recorded for CBC. She performed with Neworks Calgary, Ensemble Resonance, Rubbing Stone Ensemble, the Millennium Music Foundation Series and was a founding member of the Sage String Quartet. In addition she has served as principal violist of the Urban Village Chamber Orchestra, and is currently assistant principal violist in the Red Deer Symphony Orchestra.
Her education includes a Music Performance Diploma from Mount Royal College with William van der Sloot, a Bachelor of Music with distinction from the University of Calgary, with Nicholas Pulos and an Artist Diploma at The Glenn Gould School studying with Steven Dann. Ms. Schaufele also completed an Artist in Residency program at The Banff Centre. An active instructor, Ronelle is currently on faculty at the Amici String Program. Ronelle also enjoys working with talented young chamber musicians and was recently the Artistic Advisor for the Youth Quartet Program in cooperation with the Banff International String Quartet Competition. In the Fall of 2012 Ms. Schaufele founded the Banff String Academy of Music which offers gifted young students in the Banff area advanced musical training and is on faculty at the Amici String Program.
Ronelle loves living in the mountains in Banff, Alberta with her husband Nigel, children Theodore and Frederica and dog Molly!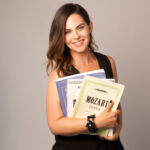 Naomi Williams, Contemporary Voice
Naomi Williams (B.Mus, Honours Voice Performance, Laurier) has been teaching vocal students of all ages in classical, musical theatre, rock, and pop, for 15+ years. She launched AvidDiva, her business in Calgary, in 2014. In 2016, Naomi was one of 3 Canadians awarded the Joan Frey Boytim Award for Independent Teachers (NATS). Some of her past AvidDiva Ambassadors (what she has dubbed her students), are now studying post-secondary degrees at schools including McGill, Western, Sheridan College, and the National Theatre School of Canada. Her current students range from incredibly active performers to recreational singers.  In addition to her private teaching, over her past ten years in Calgary she has performed in, music directed, and won awards in community and professional musical theatre productions, sung in cover bands as a rock/pop lead vocalist, sung with the Calgary Opera Chorus, and has been a roster singer/performer/writer for Cowtown Opera. She music-directed the Morpheus Theatre G&S Jr. young artist performing group from 2011-2016, and was the director/head instructor for the Kids & Music program with the Youth Singers of Calgary from 2016 - 2020.  Naomi was born & raised in Regina, Saskatchewan, and is extremely thankful for the arts community there who nurtured her passions and talents.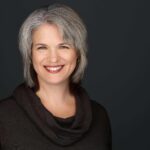 Mireille Rijavec, Speech
Mezzo-soprano Mireille Rijavec has been heard on the CBC as a soloist and has appeared with the Alberta Baroque Ensemble, the Richard Eaton Singers, Pro Coro Canada, the Edmonton Metropolitan Orchestra, Concordia University Chorus and Orchestra, Opera Breve Vancouver, Western Concert Opera, Opera Lyra Ottawa, and in productions supported by Edmonton Opera. Theatre being her first love, Mireille has found a number of ways to involve song in theatre works, such as her cabaret Brie, Baguette and a Broad that she has been presenting for over 10 years, and a number of collaborative works such as A Most Beautiful Deception, a play based on the poetry by Melissa Lacroix and Lost in Montmartre, a play about the fictional wake for Érik Satie, both presented at the Edmonton Fringe. She is also an active performer in Alberta's francophone community and is presently working on two different plays in French.
Mireille has a Master of Music in Vocal Performance from the University of British Columbia. She was Music Faculty at the University of Alberta's Campus Saint-Jean from 1999 to 2012 and was on staff at Concordia University of Edmonton from 2006 to 2016 as a voice instructor, Manager and Program Coordinator of Concordia's School of Music. Mireille was a member of Edmonton's professional choir Pro Coro Canada for many years and from 2016 to 2019, was their Executive Director. In June of 2018, she was elected to the Edmonton Arts Council. Presently Mireille is the General Manager for CRIPSiE, the Collaborative Radically Integrated Performers Society in Edmonton, a charitable arts organization run by artists who experience disability or other forms of oppression, and by their artistic and political allies. As well as enjoying adjudicating, she is a member of ARMTA (Alberta Registered Music Teachers Association), NATS (National Association of Teacher of Singing) and is an Affiliate Member of the Association for Body Mapping Educators.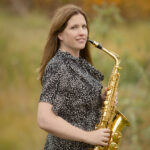 Kristine Gray, Handbells & Instrumental
Kristine Gray began her musical studies at an early age studying classical guitar and saxophone.  She obtained her Bachelor of Music degree at the University of Calgary, under the direction of Dr. Jeremy Brown. Kristine also received her Bachelor of Education from U of C and her Masters of Music in Saxophone Performance from The Boston Conservatory. An active performer and advocate of new music, Kristine has performed throughout the United States, Canada, Europe, Thailand and Scotland. In 2015 she completed her Doctorate of Musical Arts in Saxophone Performance through Boston University, under the direction of Kenneth Radnofsky. Kristine has adjudicated music festivals across Canada and co-compiled the most recent RCM saxophone exam syllabus. Kristine has been the saxophone instructor at the University of Lethbridge and currently she is on faculty at Mount Royal Conservatory, the Calgary Board of Education and is a Royal Conservatory of Music Winds, Brass and Percussion examiner.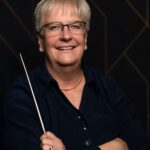 Kathie Van Lare, Band
Kathie Van Lare, born and raised in Calgary, has been teaching music in the Calgary area for over 30 years. Recently retired from full-time teaching, Kathie continues to direct the Foothills Music Society Concert Band and the Westwinds Music Society Jazz Gold South Big Band. Kathie is active as a guest conductor and adjudicator throughout much of western Canada and has also served on faculty with MusiCamrose and the Calgary Regional Summer Band Workshop.
Concert and jazz bands under her direction have been the recipients of numerous Gold Awards and "Superior" ratings and groups under her direction have been invited as featured performers on several occasions. In 2012, Kathie received the Alberta Band Association's "Elkhorn Award" as the Band Director of the Year and in 2017 she received the Alberta Band Association's "Vondis Miller Legacy Award". She is a member of the Phi Beta Mu Bandmasters Fraternity and in 2019 Kathie was inducted as a Laureate in the Bandworld Legion of Honor.  In 2020 Kathie was honoured with the Women Band Directors International, "Scroll of Excellence".  Besides music, Kathie enjoys woodworking, horseback riding and is an avid baseball fan.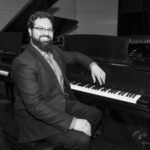 Clark Schaufele, Junior Piano
Alberta-born pianist Clark Schaufele received his Doctorate in Music (Piano Performance) degree at the Université de Montréal under the guidance of Canadian pianist and educator, Paul Stewart.  As the Head of Piano and Accompaniment at the Regina Conservatory of Performing Arts, Clark enjoys a multi-faceted career, spanning genres beyond classical piano - on both the keyboards and the double bass, he has been involved in many performances, tours, and studio recordings, ranging from classical and jazz to country and folk.  At present, his solo folk/pop project, Clark&Marcy, has brought his unique combination of voice and double bass to a wide audience in Montreal, Regina and elsewhere.  A dedicated performer and educator, Clark has been involved in various musical theatre productions, including performances such as Gilbert and Sullivan's Pirates of Penzance, Monty Python's Spamalot, the broadway hit, Grease, Matilda, and Into the Woods.  Over the past several years, he has also enjoyed working as a teacher and accompanist at the Banff Summer Strings Program and Regina Summer Strings.  Dedicated to his local communities, he regularly performs across the prairies in series such as Gustin House, Ranva House, Regina Musical Club, and the Hands Across series. Between academic seasons, he has also performed at the Stratford Music Festival, Regina Chamber Music Festival, Banff Centre, and the Orlando Festival in the Netherlands.  Clark has benefited greatly from the musical guidance of Paul Stewart, Henk Guitart, Marc Durand, and Jean Saulnier.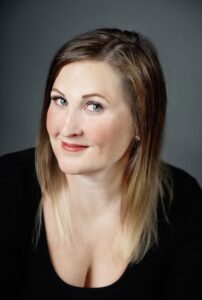 Melanie Baux, Junior Voice & Musical Theatre
Soprano Melanie Baux has always loved being surrounded by music. Melanie has a Diploma in Music Performance from Mount Royal University and a Bachelor of Music Performance from The University of Manitoba. Melanie has studied under Winston Noren, Karen Jensen and Canadian coloratura Tracy Dahl. In concert, Melanie has performed Mozart's Exultate Jubilate with the University of Manitoba Orchestra, Schubert's Mass in C with The Manitoba Chamber Orchestra, Opera Excerpts with The Calgary Youth Orchestra and premiered Elizabeth Raum's Prairie Alphabet with The Calgary Philharmonic Orchestra. On the opera stage, she has appeared as Venus in Offenbach's Orphee aux Enfers and Beth in Adamo's Little Women. This past season, she has performed Handel's Arcadian duets with the Calgary Bach Festival society as well as Rameau's In Convertendo and the Charpentier Te Deum. Most recently, Melanie performed Bach's Easter Oratorio as well as Pergolesi's Stabat Mater with the Cantare Children's Choir and The Bach Festival Orchestra. As a Toster singer with Cowtown Opera, she appeared on stage for several productions including TedX YYC.
As a young singer, Melanie participated in the Mount Royal Choral Program, Alberta Youth Choir, Ad Libitum Vocal Ensemble, Spiritus Chamber Choir and The Winnipeg Singers. Melanie is the artistic director of the Cochrane Young Singers choral Program and has been a vocal coach and rehearsal lead for The Calgary Boys Choir.
Melanie is the Artistic Director of Swamp Donkey Musical Theatre Society and has been a musical director for The Lion King Jr.(Calgary AB) The Little Mermaid Jr. (Bragg Creek AB) Grease (Winnipeg, Manitoba) The Sound of Music (Bragg Creek AB, Winnipeg, Manitoba) and Eve: The True Story (Pincher Creek, Alberta). She frequently adjudicates at music festivals and gives master classes in both Musical Theatre and classical vocal performance. Melanie teaches private voice lessons as well as group and private Musical Theatre classes. Her greatest joy comes from sharing her love of music with her students. Everyone can sing.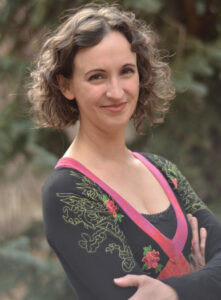 Sherry Steele, Senio Voice
Originally from London Ontario, Sherry Steele, soprano, is a graduate of the University of Western Ontario.  She has performed with orchestras and in musical theatre throughout Canada and toured internationally as a featured singer in Riverdance – The Show.  Sherry also performed with the Broadway company of Riverdance, at the Gershwin Theatre for more than a year. 
Sherry has been teaching piano and voice for more than twenty years, most recently at the Don Wright Faculty of Music at Western University, and currently at the University of Alberta.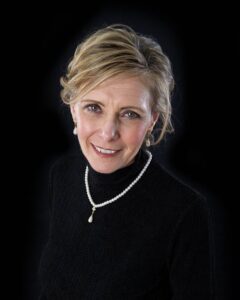 Catherine Glaser-Climie, Choral
Catherine Glaser-Climie, Founder / Artistic Director of the Cantaré Children's Choir Program, is no stranger to the choral community. For more than thirty years she has nurtured singers through her acclaimed work with choirs. Choirs under her direction have won awards at the local, provincial and national levels and regularly perform with the Calgary Philharmonic Orchestra and Calgary Opera, and are frequently heard on radio and television. In addition, her choirs have been invited to perform at many prestigious events: ACCC Podium; Organization of American Kodály Educators; Choral Music Experience International Symposium; Alberta Music Conference; Alberta Choral Federation; Kodály Society of Canada National Conference; and the Alberta Kodály Association Conference. Ms. Glaser-Climie's choirs have received invitations to prestigious events in Canada, the United States, Europe and Australia. 
Having earned a Bachelor of Music [Voice] and a Diploma FA [Kodály] from the University of Calgary, Ms. Glaser-Climie utilizes extensive experience in choral conducting and Kodály pedagogy. She has pursued advanced studies in voice, piano, organ, flute, choral conducting and Kodály pedagogy. She is able to combine her own extensive musical experience with a remarkable ability to train and motivate others, based on genuine affection and respect for each singer. A deep conviction that ordinary children can achieve extraordinary heights guides her singers in the pursuit of excellence, resulting not only in the nurture of musical development but also unprecedented personal growth, which instills confidence, poise and determination.
In great demand to share her expertise with all levels and ages, and known for her captivating warmth and enthusiasm, invitations to appear as an adjudicator, lecturer and clinician have taken Ms. Glaser-Climie across the country. She is an active member of many choral and music education associations and has served as a board member at the local, provincial and national levels.