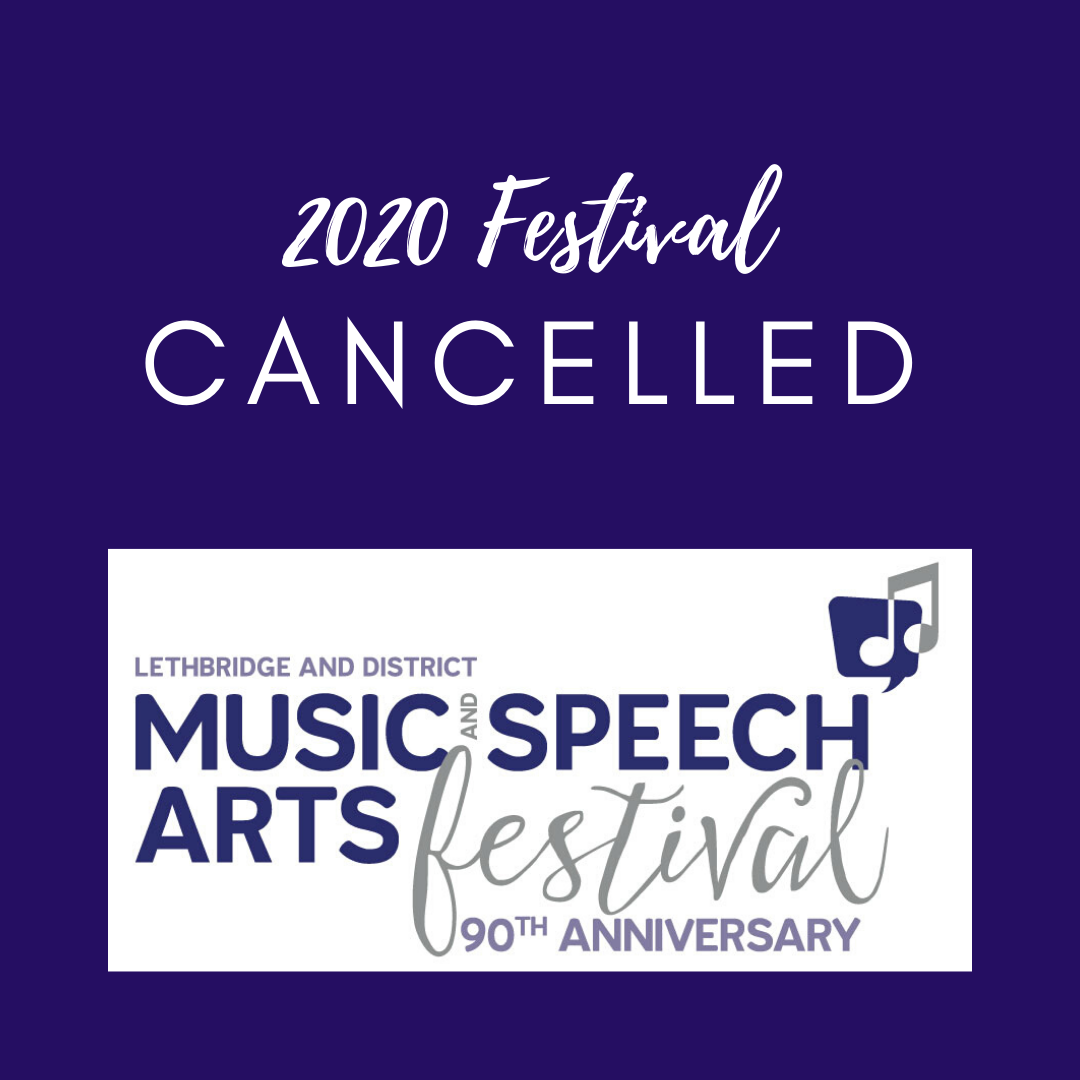 March 13, 2020
The Lethbridge and District Music and Speech Arts Festival Society Board announces, with regret, the cancellation of the 2020 Festival scheduled for March 23-April 4, which includes all sessions and concerts.  This is in accordance with the Alberta Government's directive concerning COVID-19, issued on March 12th, that all large gatherings with 250 or more attendees be cancelled. Festival registrants may donate their fees to the Festival (tax receipt available) or request a full refund by contacting the General Manager (generalmanager@lethmsf.org).
We will celebrate our 90th (+1) anniversary next year, March 15-27, 2021. We will provide further updates via our website, social media and email as the situation unfolds.  The Society Board wants to thank you for your patience and understanding during these difficult times.
Want the latest information?
Stay in the loop with our newsletter!
Past Issues
Check out previous editions of our newsletter!